Fusion Gymnastics Teams

Fusion provides a competitive girls' program that complies with the rules of USA Gymnastics. Our program covers all levels starting with Training Team and progressing to the top Junior Olympic Level 10.

The competitive levels include Level 1, Level 2,  Level 3, Level 4, Level 5, Level 6, Level 7, Level 8, Level 9, and Level 10. Levels 1-6 consist of compulsory routines, meaning that every child will perform exactly the same routine. Levels 7-10 consist of optional routines that require certain skills. These routines can be different from gymnast to gymnast based upon style and skill level.

Please read the brief description below about the different stages of our competitive girls' program.

Training Team:

This team is for girls interested in becoming competitive gymnasts. They will practice 2 hours a day, 1 time a week. Girls will be introduced to fundamentals that will provide the foundation for future development of skills.

Level 1 - 10 Team:

This team is for girls that want to compete against others from Indiana and around the country. To qualify for each leveled team, each child must be able to perform certain skills. These girls will be traveling to meets, wearing uniforms, and representing Fusion Gymnastics. It is important to note that as a child advances to the higher levels, more commitment is required.

For more information, please email Heather!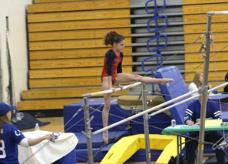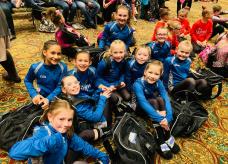 582 Pitt Rd

Brownsburg, Indiana 46112

7 miles west of Indianapolis

Phone:  317-858-5805

Fax:  317-858-5806

582 Pitt Rd

Brownsburg, Indiana 46112

7 miles west of Indianapolis

Phone:  317-858-5805

Fax:  317-858-5806